It's no secret Emily Ratajowski looks amazing in a swimsuit, in fact it's kind of her trademark. Making her first appearance in the Sports Illustrated Swimsuit issue in 2012, the model took the industry by storm and blew up in not only modeling, but made cameos in multiple films including We Are Your Friends, Entourage and Gone Girl. So it seemed only fitting that Ratajowski would one day design her own line of swimwear which is exactly what she did. Inamorata Swim is the models first swimwear line and is already getting a ton of online buzz.
The retro designs and fitting shapes were designed with accentuating the waist in mind. Ratajowski stated in an interview with Vogue Magazine: "My waist, and for women in general, that is the thing you want to accentuate the most, and sometimes it can be really hard."  Emily took a lot of inspiration from Sports Illustrated when designing the swimwear. "There was a picture of Stephanie Seymour in Sports Illustrated where she has three or four [bows], and it was actually in the back. I thought it was so pretty and such a nice way to show the figure. I loved the idea of turning it around."  The model can be seen here wearing the 'Cardiff' swimsuit.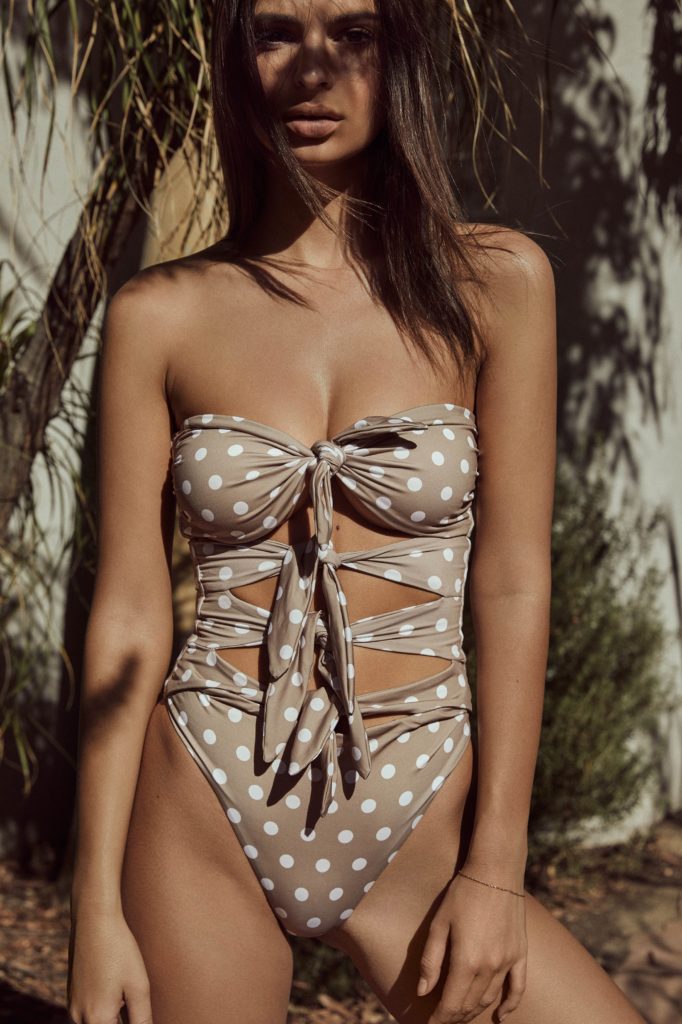 Click through the gallery to see more of Emily Ratajowski's Swimwear line Inamorata Swim.
Visit Emily's Bellazon forum for all the latest pictures, videos, and updates of the model.