It's that time of year again: festival season. The worlds top celebs all congregate to the California desert to watch other famous people perform. But we aren't here for that! Oh no, we're here for those fashion looks. This year we saw a lot of Coachella attendees stray away from the usual boho style. Here are our favorite, and least favorite, looks from the event.
BEST
#1 Shanina Shaik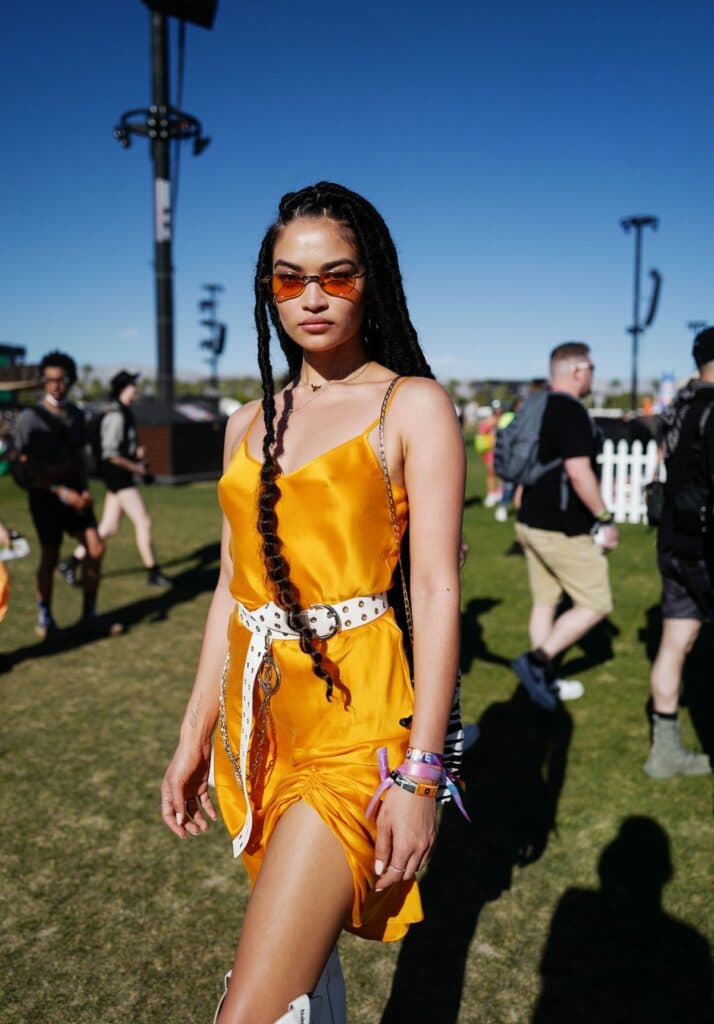 We love what supermodel Shanina Shaik did with the silk slip trend. Plus that gorgeous yellow color goes well with her skin tone. Super cute!
#2 Georgia Fowler
We loved Georgia's out of the ordinary festival attire. Instead of sticking with the typical boho vibes the model opted for more of a classic haute couture look.
#3 Jasmine Tookes
Jasmine Tookes is normally on our best dressed list no matter what the event, and Coachella was no different. We love the pink mini dress and silk dresses the Victoria's Secret Angel was sporting at the festival.
WORST
#1 Hennessey Carolina
When we said animal prints were back in style, we didn't mean this. Those boots for sure landed her on our worst dressed list.
#2 Kendall Jenner
Those gloves in that desert heat? Not only did they likely make the supermodel very uncomfortable but they served no purpose for the outfit either.
#3 Winnie Harlow
We don't mind the color and all, but the shape mixed with the see through material? It just wasn't doing it for us.
Want more of the latest model and celebrity pictures and updates! Check out the latest looks on Bellazon: