It's that time of year again, when Sports Illustrated catapults another models career into superstardom by covering the coveted swimsuit cover. This year the issue shocked fans across the globe by bringing back SI Swim alumnus Tyra Banks onto the cover over 20 years after giving her the cover back in 1997. And we must say, the photos turned out stellar.
Sporting a tiny yellow bikini in the Bahama's the 45 year old Tyra Banks exudes confidence on the 2019 cover showing the world she still can rock our socks off with swimsuit modeling. Since her first cover Banks had gone on to become a Victoria's Secret Angel soon turned reality show host on America's Next Top Model. The model turned mogul also decided to start a family via surrogate with former boyfriend Eric Asla.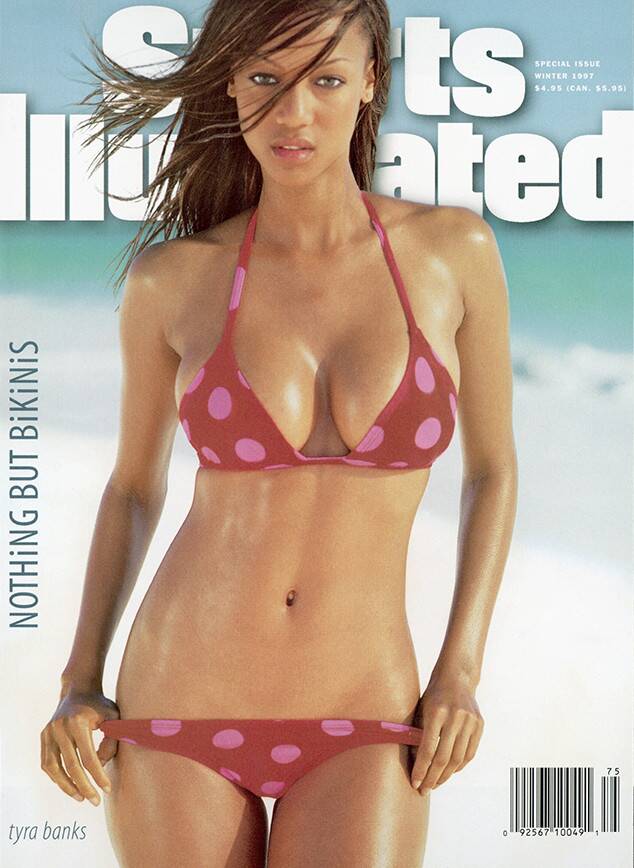 Banks first SI cover back in 1997 catapulted transformed the model into a household name. Since then the model showed no signs of slowing down and we are still excited to see what her next move is.
Want more photos of Tyra Banks for the 2019 Sports Illustrated Swimsuit Issue? Check out her Bellazon thread for the full photoshoot!