You could say, Anna Ewers is a Vogue magazine favorite. Since bursting onto the scene in 2013, the German model has become both a high fashion and commercial models staple in the industry. Vogue took notice of Anna's modeling talent right away and since her first year of modeling has been featured on 18 covers around the globe. And it hasn't stopped. This is Anna's second Vogue Germany photoshoot this year, contrasting her first feminine photoshoot with a more grungy fall vibe.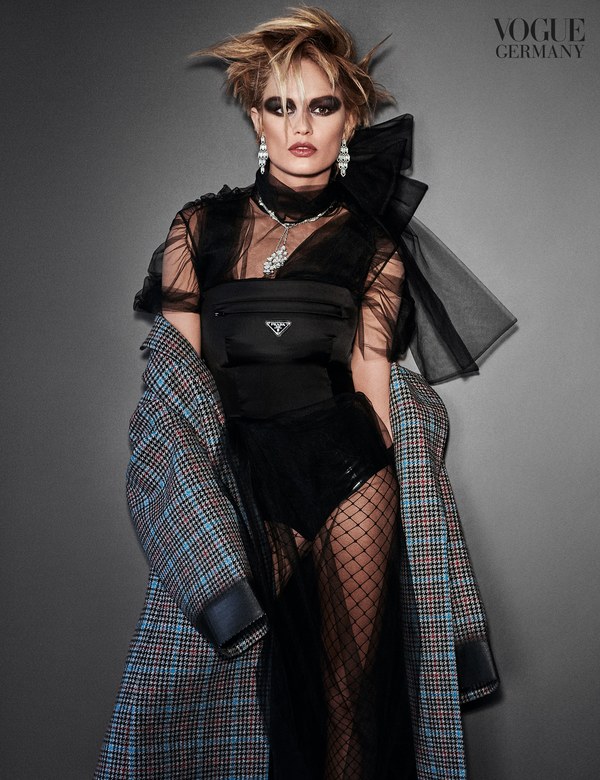 The Vogue Germany October 2018 issue will be hitting newsstands in Europe and the United States within the next couple of weeks. Photographed by Giampolo Sgura, the spread shows Ewers modeling fall Haute Couture trends by Versace including bright red plaid pieces, grungy tops, and leather skirts, jackets and corsets. The model is no stranger to Versace, and had been the face of the high fashion powerhouse alongside Edie Campbell for their Spring/Summer 2017 campaign.
Click through the gallery to see more Anna Ewers fore Vogue Germany:
Visit Anna's Bellazon thread for all the latest pictures, videos, and updates of the model.