Besides the Victoria's Secret Fashion Show, there is one more annual event you'll catch the supermodels and Angels alike making an appearance: The Vanity Fair Oscar Party. While all the models looked gorgeous, some styles had us scratching our head and making us wonder, what were they thinking? Here are some of Bellazon's best, and worst, dressed supermodels from the 2019 Oscars.
BEST: JASMINE TOOKES
From the sleek braided hair to gorgeous makeup, Victoria's Secret Angel Jasmine Tookes Vanity Fair Oscar Party look was one of the best. The model, who has mentioned is often her own makeup artist and stylist, definitely gives us Grecian Goddess vibes.
BEST: ALESSANDRA AMBROSIO
The striking blue color matched with Ambrosio's bronzed skin really made this look a hit for us. Along with the earrings and sleek side parted hair, this could possibly be one of her best looks yet.
WORST: CHRISSY TEIGEN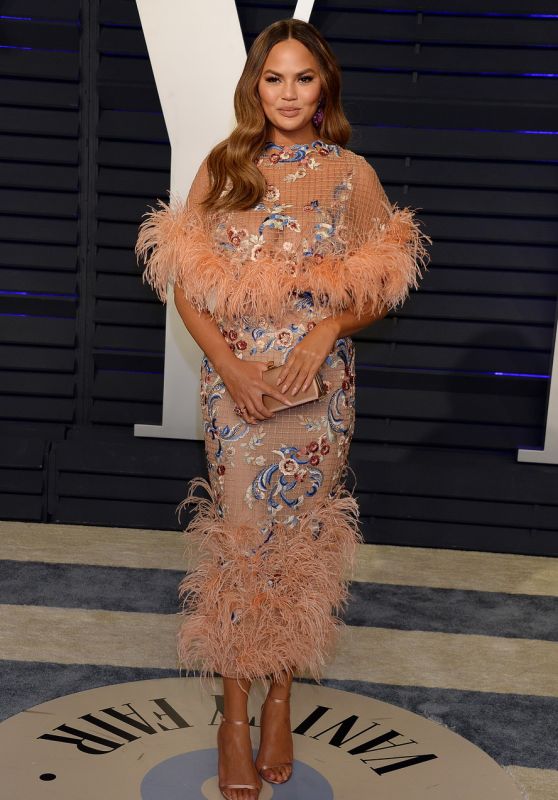 Chrissy is known for her top notch sense of humor, and we love watching her Instagram stories with her adorable family, but this look just isn't doing it for us. From the feathers to the neckline, the look was a miss in our books.
WORST: KENDALL JENNER
We're all for showing a little skin, but the slits on either side don't really go with the wide cloth hanging down the middle. The laissez fair hairstyle also doesn't bode well with the look.
Want more red carpet looks from the latest events? Check out Bellazon!