It's officially springtime which means spring fashion editorials. V Magazine released its 112th issue in March so it seems fitting they would come out with the quintessential spring photoshoot. Shot by Elliot & Erick, the magazine displayed model Zuri Tibby posing next to beautiful flowers surrounded by greenery sporting some beautiful spring gowns and accessories.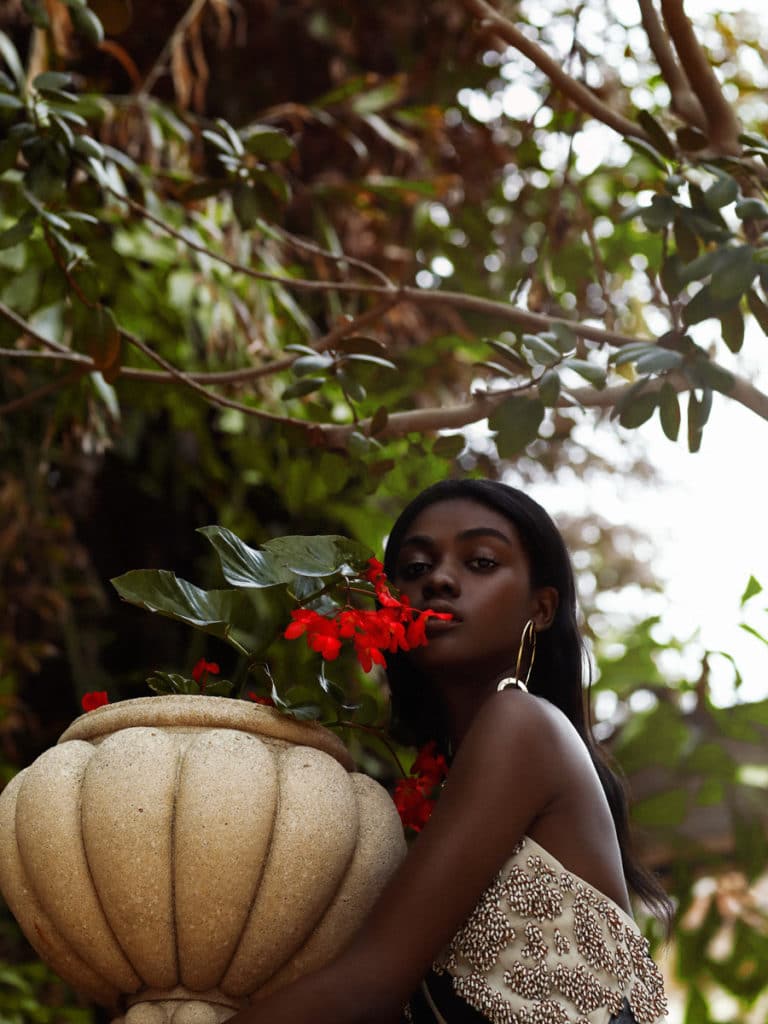 Zuri made history when she become the first African American model to be named an official Victoria's Secret Pink Spokesperson back in 2016. In the wake of the news Zuri stated the importance of having an African American model pose for the VS sub-brand aimed at younger women. "A lot of young girls … look at Pink and shop there and see someone you know and [think], 'Oh, that looks like me,' and 'Oh, I have the same hair as her.' I think it's good to be able to look like that."  The model continues to model for Pink till this very day alongside Grace Elizabeth.
Click through the gallery to see more images of Zuri Tibby for V Magazine:
Visit Zuri's Bellazon thread for all the latest pictures, videos, and updates of the model.