Gisele Bundchen is more than just one of the worlds highest paid supermodels: she's a designer, actress, but most importantly, she's a wife and mother. In the Vogue Italia February issue, the model mom is photographed at her home in Boston that she shares with quarterback hubby Tom Brady and her three children (Gisele is a stepmother to Tom Brady's eldest son Jack.) "Sunday with Gisele" gives us a glimpse into the models life including an appearance by her new dog Fluffy!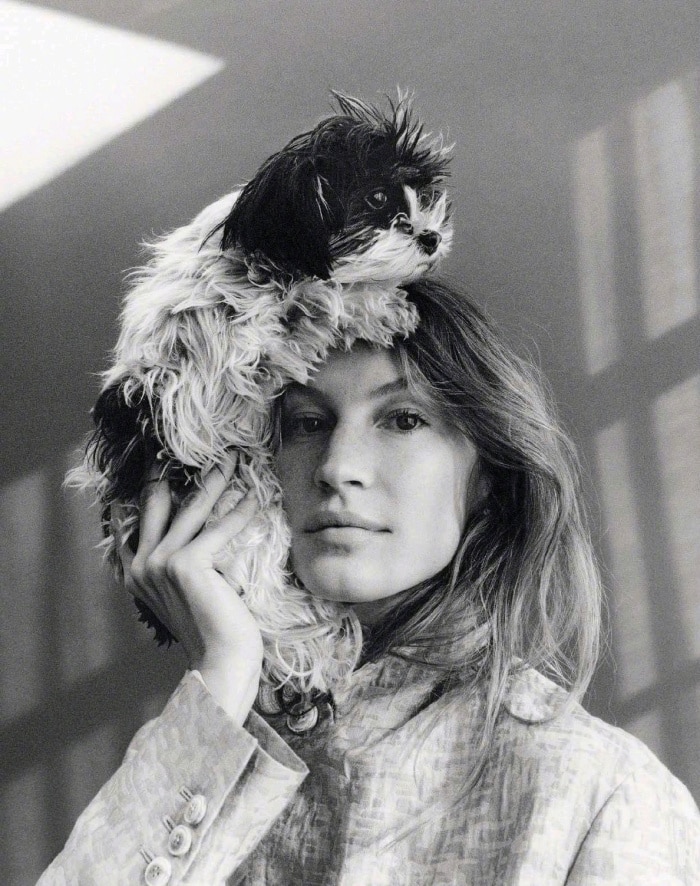 Shot by Jamie Hawkesworth, the model is featured with "no hair, no makeup, no photoshop." This marks the first Vogue Italia cover featuring no styling of any kind, and the photoshoot features Gisele and her children on a sunny Boston Sunday morning. The issue hits newstands on February 6th.
Click through the gallery for the full editorial:
Vist Gisele's Bellazon subforum for more pictures and updates of the model, and chat with fellow fans!