Two short years ago supermodel Chrissy Teigen changed the world. At least, that's how we feel. The release of her cookbook Cravings: Recipes for Food You Want to Eat in February of 2016 caused the model to suddenly became everyone's favorite foodie and chef. Featuring indulgent recipes for breakfast, lunch, dinner and dessert, Teigen made her mark on the food industry and received critical praise from the likes of The Food Network, Women's Health and Good Reads. Now the model is continuing to expand her food empire with the release of her cookbook follow up Cravings: Hungry For More, unveiling even more delicious recipes to add to our collection including blueberry cream cheese pancakes, french onion soup, and philly french dips. Oh my!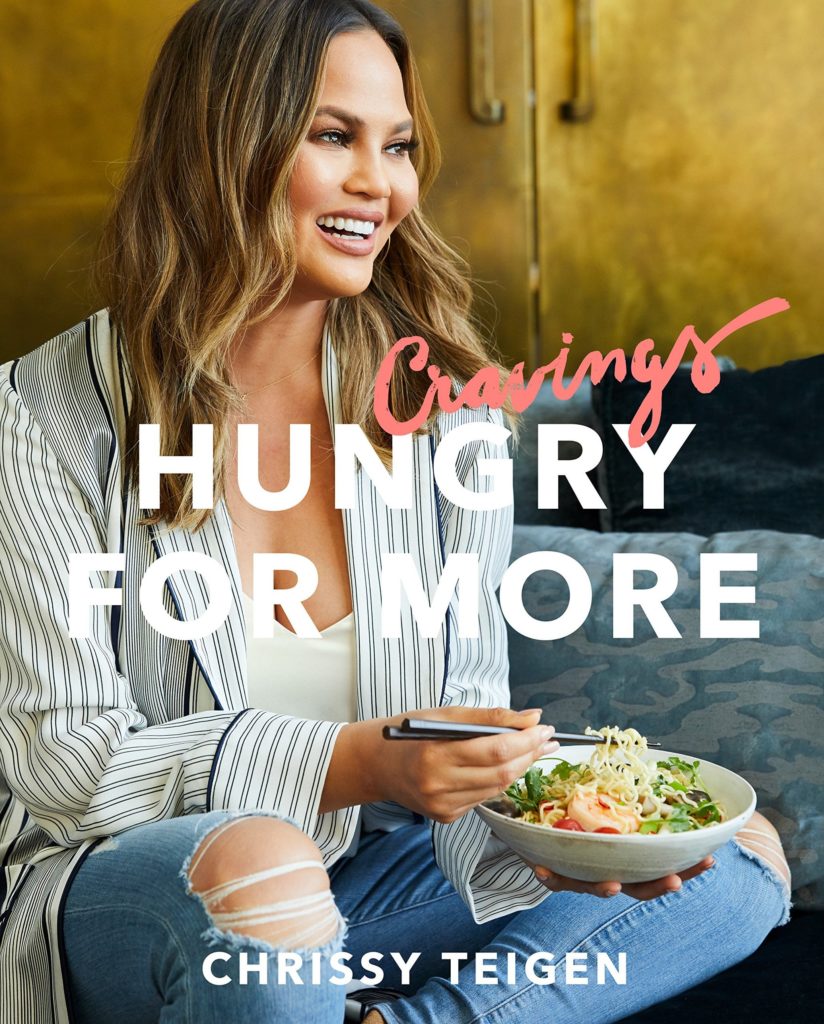 The cookbook is available for resale now but officially goes on sale on September 18th, and we seriously can't wait! (And neither can our stomachs) It all started when the model mom of Luna and newborn  baby realized she couldn't afford to wine and dine hubby John Legend like she would like to. "I couldn't afford to take him out to more dinners like that, so I started cooking more and more at home for us."  She said in a 2017 interview with Glamour Magaizne. "I started with my own version of that salmon spread, then roasted whole branzino, osso buco, chipotle BBQ chicken." Tiegen had, "genuine excitement for Every. Single. Recipe."  The passion for cooking is just as strong with Cravings: Hungry For More, and the model incorporated a lot of feedback she had received from the first cookbook including more Thai recipes and vegan meal options.
Visit Chrissy's Bellazon thread for all the latest pictures, videos, and updates of the model.