It's the most wonderful time of the year! Bikinis, bootys and beach babes galore! The yearly Sports Illustrated Swimsuit issue can be a lot to take in and you may feel a bit overwhelmed. But don't worry, Bellazon has you covered. Here's everything you need to know about the 2018 Sports Illustrated Swimsuit issue:
The Cover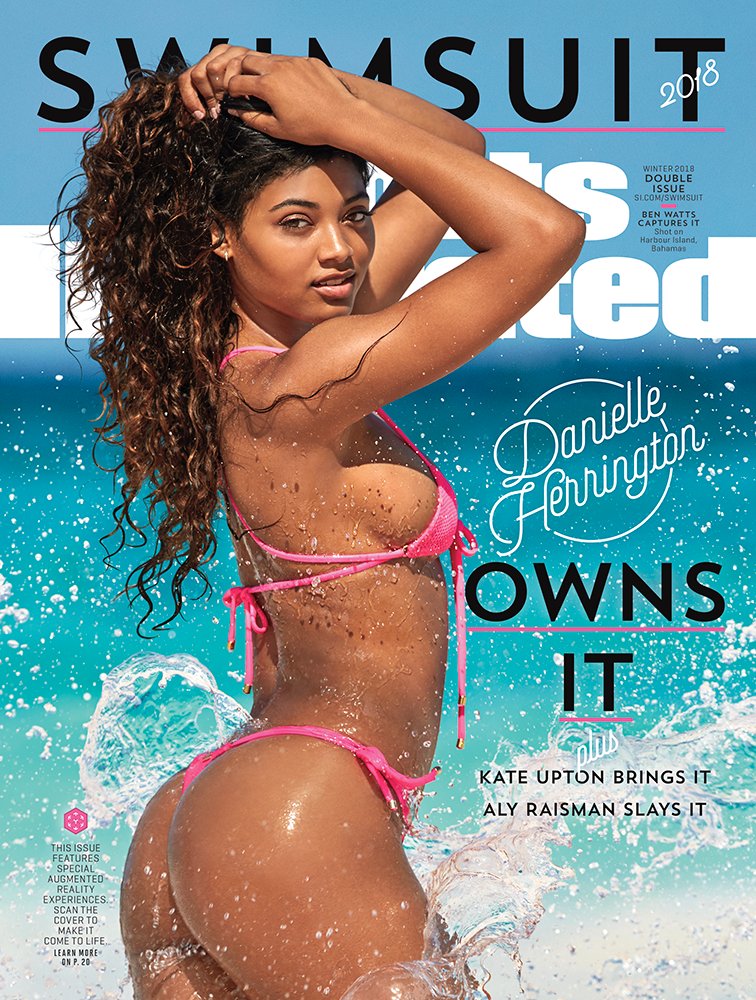 Drum roll please! The 2018 Sports Illustrated Swimsuit cover goes to…Danielle Herrington! The cover image, shot by Ben Watts displays the model wearing a booty baring pink bikini splashing in the waves in the Bahamas. Just last year Danielle was a rookie for the issue, now the model will be on the cover for millions to see across the globe! Talking on her Instagram, Danielle had this to say about landing the coveted cover: "I dedicate this to all the young girls out there. Work hard, surround yourself with good people who believe in you and your DREAMS WILL COME TRUE!"
Rookies
The rookie list for 2018 is an impressive one, and includes models Chase Carter, Robin Holzken, Sailor Brinkley Cook, Raven Lyn, Georgia Gibbs, Kate Wasley, Anne de Paula, Jasmyn Wilkins, Olivia Culpo, Hunter McGrady and Ebonee Davis. Model Alexis Ren was also a rookie this year and won the rookie of the year title as decided by SI voters. This guarantees Alexis a spot in the 2019 swimsuit issue.
Locations & Photographers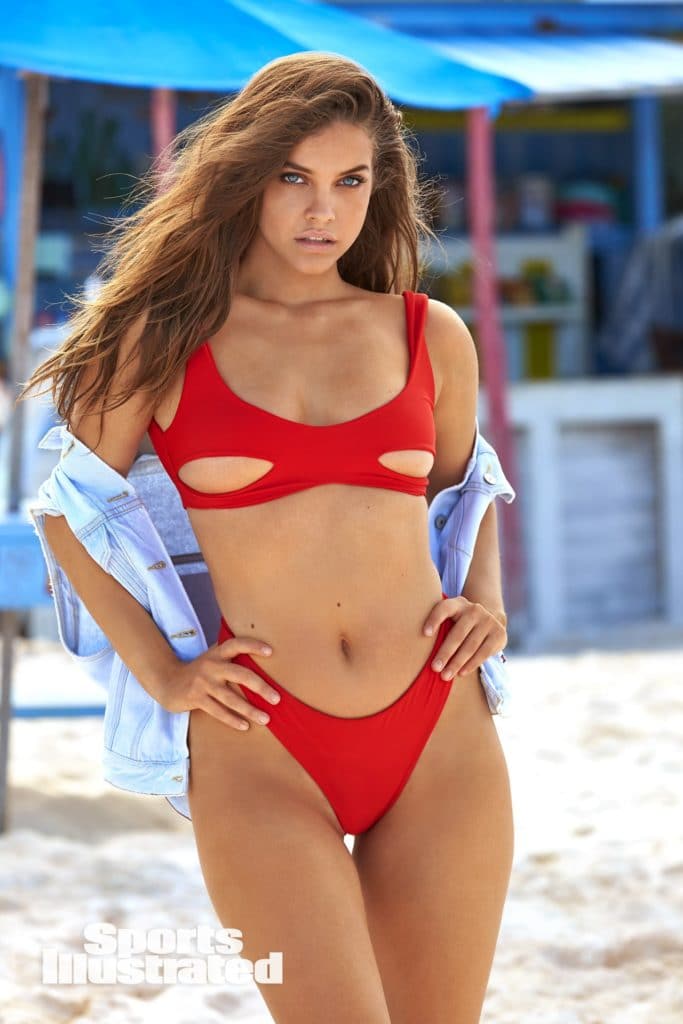 Besides a star studded model lineup, the list of photographers for the 2018 Sports Illustrated Swimsuit Issue is just as great. Ben Watts (Bahamas), Josie Clough (Nevis), and Yu Tsai and James Macari (Aruba) all shot for this years issue and the results were just as astounding as the locations. Photographer Taylor Ballantyne shot all New York Studio images.
Get all the latest pictures and updates from the 2018 Sports Illustrated Swimsuit Issue on Bellazon!
*All images belong to Sports Illustrated Swimsuit.