Name new faces that would be good for VSFS this year and name faces you feel they should fire from the show.
I will start

Some girls I want to see are
1. Lara Stone- No brainer, she is so dirty and sexy, would definitely fit in and they considered her last year
2. Hillary Rhoda- great face and not too thin of a model
3. Anja Rubik- I think she is very sexy and there needs to be some short haired models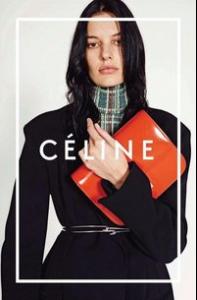 4. Magdalena Frackowiak
5. Maryna Linchuk- Best of the new faces to me and very sexy woman
Also I would like to see Emanuella De Paula, Cintia Dicker and Caroline F
Girls I want fired ASAP
1. SELITA(N) EBANKS- The worst angel
FIRE her and replace her with someone else
2. Erin Wasson- BONES, thats all she was last year.
3. Elise Crombez- What do they see in her??
4. Caroline Winberg- She was amazing in 2005 but it has worn off, I think maybe I did not like her last year was cause the show itself sucked.
5. Noemie Lenoir could be ok if she gets some good direction, but she was a clown last year.
6. Marisa Miller, her walk was bad, she should practice, though I dont think she belongs on the runway really, she is better for catalogs and pictures.
7. ROSIE-