MODEL #20 OF 28 - MORGANE DUBLED
***NOTE

:
I never noticed this until I watched the show frame-for-frame (to take screencaps, of course), but when Morgane was posing to show her shadow during the "Sexy Shadow Catwalk" sequence, she passes by
Dita Von Teese
, whose shadow is the one stripping on the large screen (see the third screencap below). It's weird how I NEVER knew this.
OUTFIT #1
OUTFIT #2
720p HIGH DEFINITION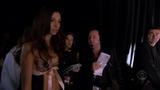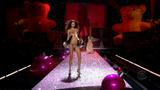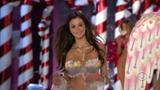 Up next, Naomi Campbell! HIDE YOUR PHONES!!!