Virna Lisi (born 8 November 1936 in Jesi, Province of Ancona) is a Cannes and César award-winning Italian film actress. She was born in Jesi, Marche, as Virna Lisa Pieralisi.
Early career
Virna Lisi began her film career in her teens. She was discovered by two Neapolitan producers (Antonio Ferrigno and Ettore Pesce) in Paris. Her debut was in La corda d'acciaio (The line of steel, 1953). Initially, she did musical films, like in E Napoli canta (Napoli sings, 1953) and the successful Questa è la vita (1954, with the popular Totò). Nonetheless, soon Virna Lisi became a figure whose beauty was more valued than her talent, like in Le diciottenni and Lo scapolo films of 1955. Still, she incarnated demanding roles, particularly in La Donna del Giorno (1956), Eva (1962), and the Italian-made spectacle Romolo e Remo (1961).
In the late 1950s, Lisi did theater at Piccolo Teatro di Milano, in I giacobini by Federico Zardi, under the direction of Giorgio Strehler. During the 1960s, Virna Lisi did comedies and, also, she participated in dramatic television productions which were of the most viewed in Italy. Also in television Lisi was the figure who promoted a toothpaste brand, with a slogan which would become a catchphrase amongst the Italians: "con quella bocca può dire ciò che vuole" (with such mouth, she can say whatever she wants).[1]
[edit] Hollywood career
In Hollywood, the producers were looking for a new figure of the Marilyn Monroe vibe and so Virna Lisi made a dent in Hollywood comedy as a tempting blue-eyed blonde starring opposite Jack Lemmon in How to Murder Your Wife (1965), and appearing with Tony Curtis in Not with My Wife, You Don't! (1966). Lisi starred with Frank Sinatra, in Assault on a Queen (1966). Also Lisi starred in films such as La Ragazza e il Generale, co-starring with Rod Steiger, and two films with Anthony Quinn, The Secret of Santa Vittoria, directed by Stanley Kramer, and the war drama The 25th Hour. She also gained attention for a photo of her shaving her face that appeared on the March 1965 cover of Esquire magazine.
[edit] Career renaissance in Europe
Indeed, to overcome her typecast just of a seductive woman, Virna Lisi sought new types of roles, of evil women or of a lover in relationships of disparate age for example. In those years, Virna Lisi participated in Italian productions, in Casanova 70 and Le bambole (1965), Arabella (1967), and Le dolci signore (1968). Also Lisi starred some films of author, of which The Birds, the Bees and the Italians (1965) is an example.
In the early 1970s, Virna Lisi decided temporarily to attend to her family, husband Franco Pesci and her son Corrado, born in July 1962. Nonetheless, a career renaissance occurred soon for Virna with a large list of productions, including Al di là del bene e del male (1977), Ernesto (1979), and La cicala (1980). For the film La Reine Margot (1994), Lisi portrayed a malevolent Catherine de' Medici and so she won both the César and Cannes Film Festival awards,[2] along with the David di Donatello award, the Italian equivalent of the Oscar.
Particularly since the late 1990s, Virna Lisi did many successful dramatic productions of television. In 2002, Lisi starred her last film, Il più bel giorno della mia vita.
[edit] Legacy
A Brazilian rock band, Virna Lisi, is named after her. The 1980s Argentinian band Sumo (led by Luca Prodan), made a song for her. The singer's brother is the actor Andrea Prodán, who appeared with her in the movie I ragazzi di via Panisperna (1988).
Selected filmography
* The steel rope (1953)
* And Naples sings (1953)
* Eighteen Year Olds (1955)
* The bachelor (1955, uncredited)
* The woman of the day (1956)
* Romolo e Remo (1961)
* Eva (1962)
* Ladies and Gentlemen (1965)
* How to Murder Your Wife (1965)
* The dolls (1965)
* Casanova 70 (1965)
* Assault on a Queen (1966)
* Not with My Wife, You Don't! (1966)
* The 25th Hour (1967 film) (1967)
* The Girl and the General (1967)
* Arabella (1967)
* The sweet ladies (1968)
* The Secret of Santa Vittoria (1969)
* The Voyeur (1970)
* Beyond Good and Evil (1977)
* Ernesto (1979)
* The cricket (1980)
* Happy Christmas Happy New Year (1990)
* La Reine Margot (1994)
* The most beautiful day in my life (2002)
[edit] Television
* Cenerentola (1961)
* Il caso Maurizius (1961)
* Una tragedia americana (1962)
* Uno di noi (1996)
* Deserto di fuoco (1997)
* Cristallo di rocca (1999)
* Le ali della vita (2000)
* Piccolo mondo antico (2001)
* Il bello delle donne (2001)
* L'onore e il rispetto (2006)
http://en.wikipedia....wiki/Virna_Lisi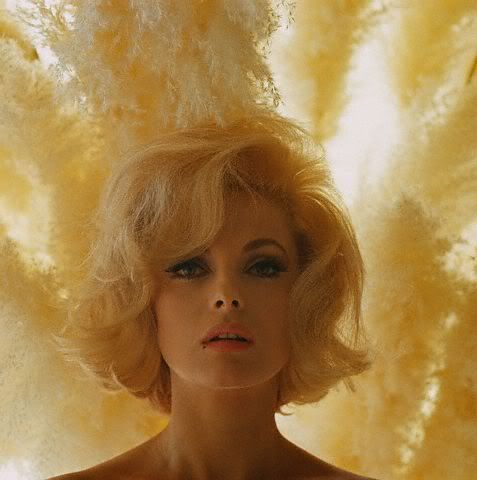 She was hot!