Small Bio
Born Maya Arulpragasam in Sri Lanka, rapper M.I.A. moved to London with her family in 1986 after civil war broke out in their home country. She began making music in 2002 and two years later released her debut album, Arular.
A full bio can be found on her website,
MIA
UK.com, it's in flash so I'm not typing the whole thing out right now
Basics
Real Name
Maya Arulpragasam
OBSESSIONS
Really serious documentaries. It's a bit nerdy, but I like information!
WON'T TOUR WITHOUT
My old Bahamas T-shirt.
FAVORITE CD RIGHT NOW
Diplo's Favela on Blast — it's a mix of Brazilian stuff.
Photos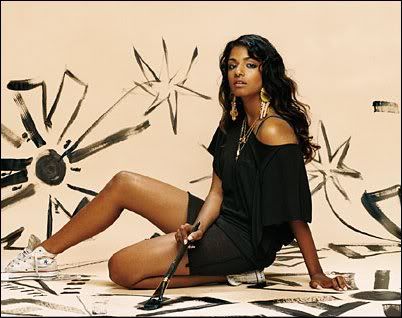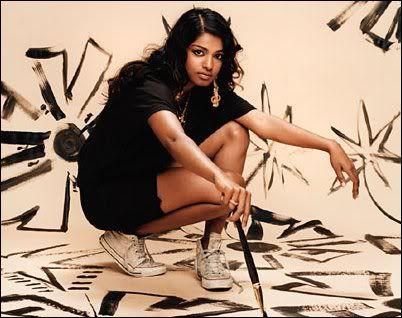 By the way, I think she is addictive! I haven't stopped listening to her stuff since I heard it :lol: